Unforgettable experiences on Barkhor Street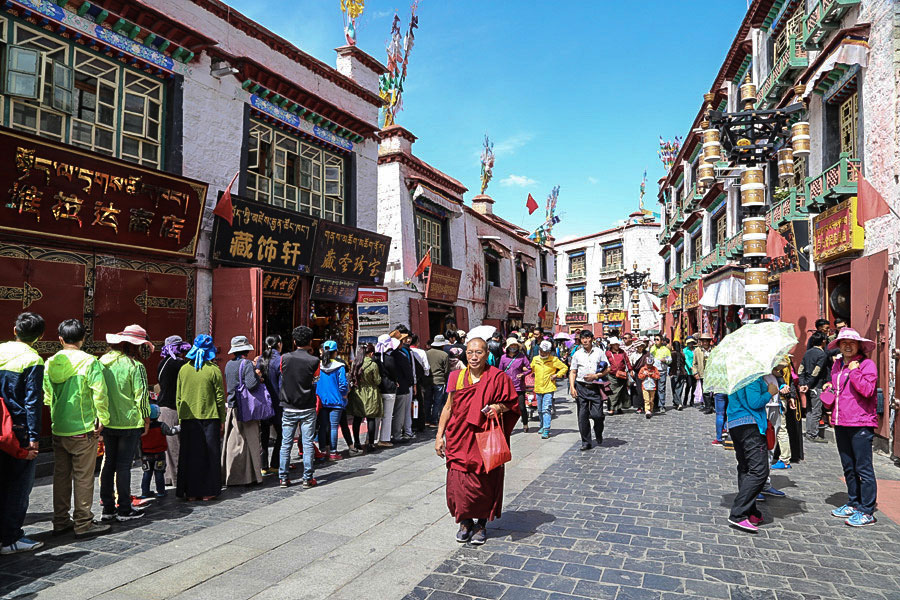 Crowds of visitors queue to enter the Jokhang Temple, and monks walk on the bustling Barkhor Street. [Photo: CRIENGLISH.com]
Barkhor Street, a well-known tourist attraction in Tibet, welcomes crowds of visitors from all over the world every day, playing an important role in Lhasa's modern tourism development.
Barkhor Street, considered a pilgrimage by Tibetans, was a single circumambulation road around the Jokhang Temple in the past. It has now expanded into Lhasa's commercial center.
As the symbol of Lhasa, it's a must-see for travellers seeking to know the city's history, architecture, industry, culture, economy and religion.
【1】
【2】
【3】
【4】
【5】
【6】
【7】
【8】
【9】
【10】
【11】
【12】
【13】
(Editor:Ma Xiaochun,Zhang Qian)
Related reading